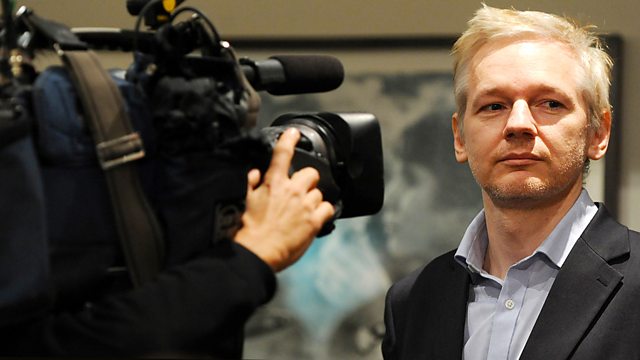 02/02/2011
Listen in pop-out player
In the last week, the Guardian, the New York Times and Der Spiegel have each published books telling the story of their relationship with Wikileaks and its leader Julian Assange, following their recent publication of leaked US diplomatic cables. Some of the information in the Guardian's book, referring to the alleged source of the leak, Bradley Manning, prompted Wikileaks to label the Guardian "the slimiest media organisation in the UK". The Guardian's editor Alan Rusbridger talks to Steve Hewlett about working with Julian Assange and how their relationship soured.
George Brock is Professor and Head of Journalism at City University London and former foreign news editor at the Times. He picks up on the impact of Wikileaks and comments on its shift this week to the Telegraph.
Peta Buscombe of the Press Complaints Commission responds to complaints about its handling of the phone hacking scandal. On Monday, the Financial Times editor Lionel Barber remarked that the PCC had taken no serious action over the allegations and that it was "supine at best". Yesterday, a ComRes poll for the Independent indicated that two thirds of those polled think the affair shows the industry should no longer regulate itself. So does the PCC have the confidence of the public and is it robust enough and responsible enough to be left alone?
George Brock comments on Lionel Barber's fear that the UK media risks retribution for the phone hacking, with statutory regulation.
Last on