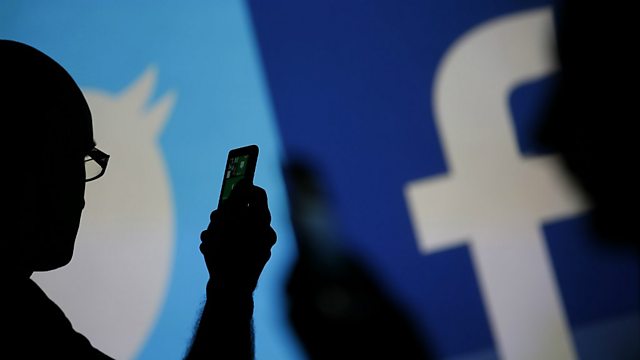 Listen in pop-out player
Rory Cellan-Jones tells the story of the social networking scramble of the early 2000s and finds out how Facebook emerged to become world's biggest social network.
Online social networking had been around for decades, but the popularity of the World Wide Web opened the door to new applications and mass appeal.
For the first time, ordinary people were using computers to socialise in a new way. The rapid growth of our online lives resulted tempted dozens of entrepreneurs into the social networking fray.
In the UK, Bebo took off in British schools - and struck fear in the hearts of parents. Rory visits the couple who built the site and sold it to American tech giant AOL.
MySpace was once network of the future, but after being bought by News Corporation, its tech problems allowed other sites to take off.
The real push came from American college campuses, where wired hipsters were looking for ways to manage their social lives online.
Facebook wasn't the first site of its kind - other businesses had a lot in common with Mark Zuckerberg's efforts - but its simplicity and the single-minded focus of its CEO gave it an advantage over the competition.
From Harvard, Zuckerberg expanded around the world, now counting among his users 500 million people and a third of the British population. But with big growth has come big controversy, over privacy, security, and the targeted advertising that Facebook relies on for the lion's share of its profits.
Now one company is firmly at the top of the social networking pyramid, but the history of the industry has shown that fame can be fleeting. Rory finds out that even young people are becoming more wary about what they share online - could new networks spot a gap in the market and steal Facebook's crown? Part 2 of 3.
Interviewees include:
Mark Zuckerberg, co-founder and CEO, Facebook
Chris Cox, vice president of product, Facebook
Chris DeWolfe, co-founder MySpace
Julia Angwin, Wall Street Journal reporter, author of Stealing MySpace
Michael and Xochi Birch, co-founders, Bebo
Wayne Ting, co-founder, Campus Network
David Kirkpatrick, author of The Facebook Effect.
Last on