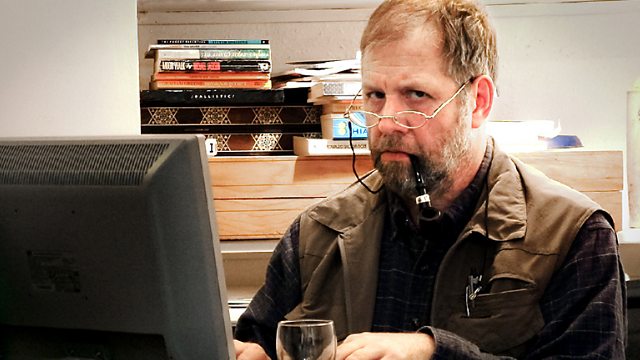 "Parsnip Junction"
Radio 4's most curmudgeonly author is back for a new series, complete with his trusty companion Elgar, his pipe and his never ending capacity for scrimping and scraping at whatever scraps his agent, Ping, can offer him to keep body, mind and cat together.
Ed Reardon ..... Christopher Douglas
Ping ..... Barunka O'Shaughnessy
Py ..... Katy Wix
Charles ..... Geoffrey Palmer
Pearl ..... Rita May
Olive ..... Stephanie Cole
Stan ..... Geoffrey Whitehead
Written by Andrew Nickolds and Christopher Douglas
Produced by Dawn Ellis
Ed finds himself in the middle of some sibling rivalry when Ping's sister, Py, undertakes some work experience at the agency. Ed finds the 'can-do' attitude of Py rather refreshing after Ping's normal 'might be a problem' response, particularly when she finds him some paid work with one Charles Cobbold, reinventing the much loved children's classic 'Parsnip Junction'. If Ed can withstand Charles' Communist tendencies and his penchant for porn he may be on to a winner.
Last on
Buy online
Buy online
Available on: CD or Audio download
From suppliers: Audible.co.uk, BBC Shop, iTunes