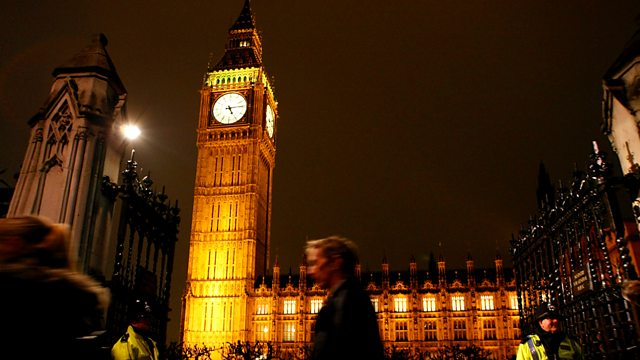 04/02/2011
Mark D'Arcy with news and views from the Houses of Parliament.
In the Commons MPs have been debating an attempt to change the law so that newspapers and broadcasters are banned from naming anyone who has been arrested before they are charged.
This week, after seventeen days of debate - and one all night sitting - the House of Lords completed the committee stage of the Parliamentary Voting System and Constituencies Bill.
Next week peers will start the report stage. All the debates must be completed by 16 February if the Government is get its way and hold a referendum on the Alternative Vote on May 5th. Mark has been talking to the key players and brings you latest news on this parliamentary and constitutional tussle.
Also on the programme this week: MPs prepare for a big Commons debate on whether or not prisoners should be given the right to vote and plans to give BBC licence fee payers a bigger say over what appears on their television screens.
Last on