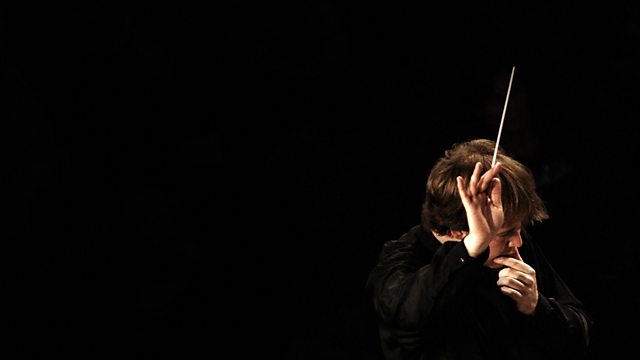 London Philharmonic - Eotvos, Liszt, Zemlinsky
Presented by Catherine Bott
Vladimir Jurowski conducts the London Philharmonic Orchestra in music by Eötvös, Liszt's Piano Concerto No 2 with Alexander Markovich, and Zemlinsky's Lyric Symphony.
With Liszt's thunderous piano concertos the age of the virtuoso was born, a fusion of Beethoven's single-mindedness and Paganini's breathtaking virtuosity. Zemlinsky's setting of Hindu poetry by Rabindranath Tagore is an alluring, mysterious masterpiece of late Romanticism in which soprano and baritone drape alternate verses over a kaleidoscopic orchestra.
Peter Eötvös: Shadows (UK premiere of the orchestral version)
Liszt: Piano Concerto No. 2
Zemlinsky: Lyric Symphony
London Philharmonic Orchestra
Vladimir Jurowski conductor
Alexander Markovich piano
Melanie Diener soprano
Thomas Hampson baritone
Followed by Beethoven played by the Artemis Quartet.
Last on