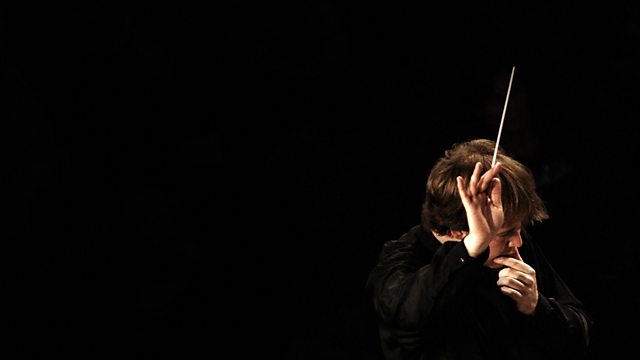 Bournemouth SO - Strauss, Tchaikovsky, Prokofiev
Presented by Catherine Bott
Yan Pascal Tortelier conducts the Bournemouth Symphony Orchestra in "Dreaming by the Fireside" by Strauss, Tchaikovsky's Violin Concerto with James Ehnes and Romeo and Juliet by Prokofiev.
Dreaming by the Fireside is a symphonic interlude from Strauss' comic opera Intermezzo, in which the heroine sits alone by her fireplace, day-dreaming of a lover. Her romantic fantasy is mingled with melancholy.
Tchaikovsky's Violin Concerto belongs to that illustrious group of masterpieces that were savaged by uncomprehending critics at their premieres: today, this work holds an outstanding place among all violin concertos.
Shakespeare's timeless tragedy of the "star-cross'd lovers" and their warring families has stirred the imagination of countless composers. Prokofiev's sumptuous ballet is one of the most ravishing musical versions of the story.
R Strauss : Dreaming by the Fireside
Tchaikovsky : Violin Concerto
Prokofiev : Romeo and Juliet (excerpts)
Bournemouth Symphony Orchestra
James Ehnes (Violin)
Conducted by Yan Pascal Tortelier
Followed by Beethoven played by the Artemis Quartet.
Last on