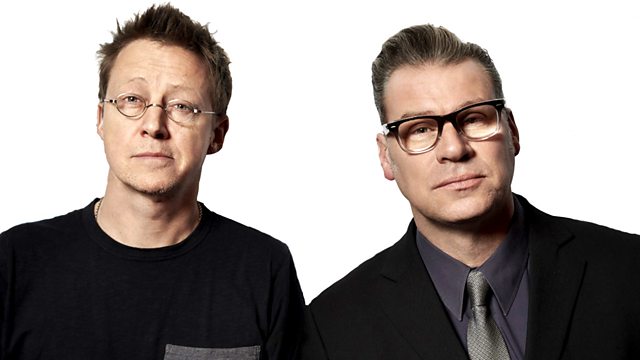 04/02/2011
Mark and Simon open the show with the week's top ten films.
Nicole Kidman speaks to Simon about her new film Rabbit Hole and then Mark reviews the movie.
Crispin Glover - star of Back to the Future and Hot Tub Time Machine - talks to Mark and Simon about his movie career and his new comedy show he's touring the UK with.
Mark and Simon then review the week's big movies - including Brighton Rock, The Clink of Ice, The Fighter, Little Bit of Heaven, Nénette, New York I Love You, Sanctum and Silken Skins.
To contact the show, email mayo@bbc.co.uk; twitter @wittertainment.
Last on
The Wittertainment Code of Conduct