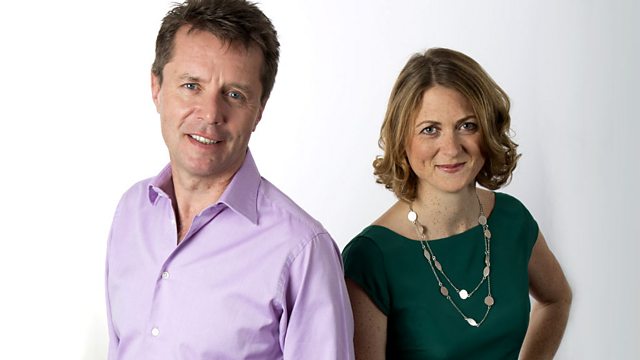 04/02/2011
Nicky Campbell and Shelagh Fogarty with all the day's news and sport.
Alongside all the latest news from Egypt, we ask whether cancer is an appropriate subject for comedy.
We speak to Respect party leader Salma Yaqoob about her refusal to join a standing ovation for a soldier awarded the George Cross for bravery.
We ask whether the BBC is too deferential in its dealings with the royal family - republican Graham Smith thinks so while former Royal Correspondent Jennie Bond says not.
Plus, what makes a good geography teacher? Ofsted says the standard of teaching in the subject in England means some pupils find it boring and irrelevant.
Last on