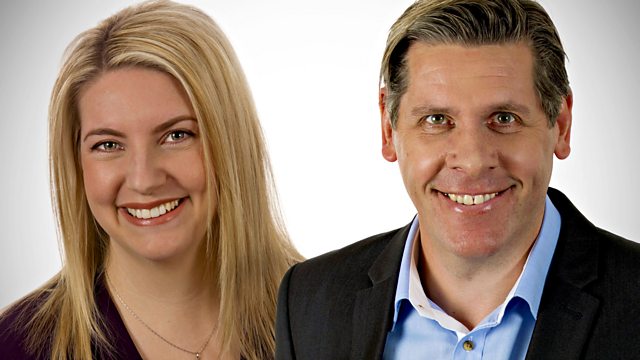 03/02/2011
The latest news, sport and travel updates with Peter Allen and Aasmah Mir.
At least 8 people are killed and 900 injured as violent clashes continue between pro and anti government protestors in Cairo. We speak in the final hour to former foreign office minister Lord Malloch-Brown.
Also in the news, a pub landlady fined over using a foreign satellite provider to show Premier League matches wins support from Europe.
Sally Bercow, the wife of the Speaker, has given an interview to the London Evening Standard about her 'bedroom secrets' while being photographed in nothing but a sheet. Ann Widdecombe, who lost in the race to be Speaker to John Bercow, expresses her disapproval in the first half-hour of the programme.
Plus in sport, Liverpool's record signing Andy Carroll says he doesn't feel under any pressure to live up to his £35 million price tag.
Last on