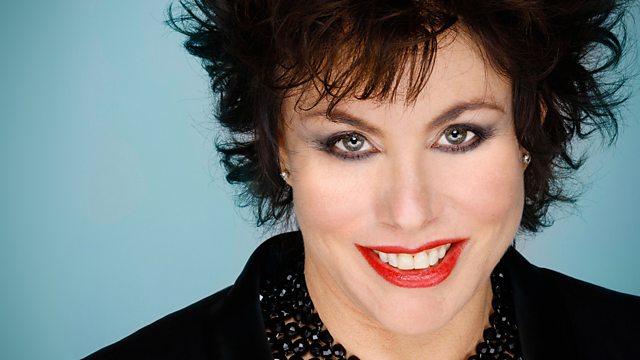 29/01/2011
Clive Anderson and guests with an eclectic mix of conversation, music and comedy.
Clive is joined by comedienne, writer and documentary maker Ruby Wax, whose new stage show 'Ruby Wax - Losing It' discusses the stigma of mental illness and the toxins of our time - envy, fame, getting rich, kids, career, all the while looking like you're having a nice day.
Author Michael Lewis tells of his preposterous experiences of working on the trading floors of Wall Street. His new book 'The Big Short' tells the outrageous story of the misfits, mavericks and geniuses who, against all odds, made the greatest financial killing in history.
Jon Holmes talks telly with broadcaster Paul Jackson and the return of his new Radio 4 series 'Britain in a Box', which celebrates innovative television programmes and focuses on a particular period in cultural and social history. World in Action and campaigning TV kicks off the series.
Dynasty's glamourpuss Stephanie Beacham talks to Clive about her current dramatic role as the larger-than-life Soprano Maria Callas in Terence McNally's award winning play 'Masterclass'.
Comedy from John Shuttleworth, who in his latest show 'A Man With No More Rolls' not only laments the nation's moral decline, but the demise of the humble bread roll! John will be 'rolling' out his latest hit 'Smells Like White Spirit' on his trusty synthesiser!
Plus Nashville North meets Lower Manhattan with Justin Townes Earle who performs the title track from his album 'Harlem River Blues.'
With more music from Milwaukee singer-songwriter Heidi Spencer who plays 'Moth Met Spider' from her debut album 'Under Streetlight Glow.'
Producer: Cathie Mahoney.
Last on
Listen to Loose Ends anytime, anywhere.