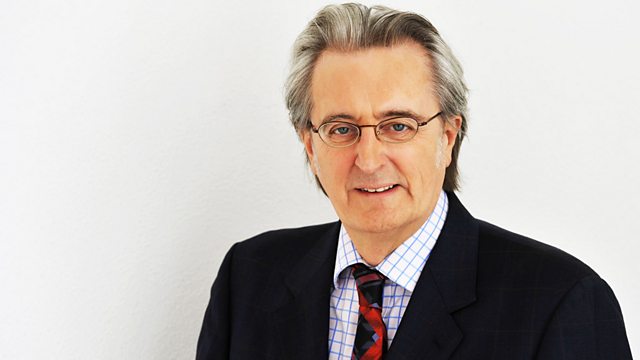 29/01/2011
Listen in pop-out player
What's the future for high street financial advice?
Barclays announced this week it plans to stop offering customers financial advice at its branches.
The company said that the service had become less commercially viable.
It is the first high street bank to end its retail investment advice service, ahead of the Financial Services Authority's ban on commission, which comes into effect in 2013.
Last week, Barclays was fined £7.7m for failings in the advice it gave to customers, but the bank said the two issues were unrelated.
Will other banks follow suit? And if so, what would this mean for customers? Paul Lewis talks to Merryn Somerset-Webb, editor-in-chief of Money Week, and Malcom Kerr, a director of the financial services unit at Ernst & Young.
Counting the cost of solar panels:
There are concerns that a government subsidy aimed at encouraging home owners to generate their own solar electricity may be about to be creamed off by commercial operators.
The feed-in tariffs scheme was launched in April 2010, and promised a typical household earnings of £800 a year and savings on their bills of £120.
But as thousands of people sign up, questions are also being asked as to the burden this will place on the electricity bills of other households and whether the scheme will deliver what it promised.
Paul Lewis speaks to environmental campaigner and writer, George Monbiot, about why he would not give solar panels the green light, and to Greg Barker, Minister of State for Energy and Climate Change.
Getting the best credit card rates:
Borrowers are set to face tougher lending criteria as new European rules are introduced next week - with fewer people likely to receive advertised rates.
On 1 February, the Consumer Credit Directive comes into force. It is designed to improve transparency and protection for consumers and means that UK credit advertising rules will be the same as those in the EU.
Money Box hears from a listener who was offered double the advertised rate offered by his bank, and from Malcolm Harbour MEP, chairman of the Committee on Internal Market and Consumer Protection.
Wealth management:
How are the rich going to be investing their money in 2011 - and what can everyone else learn from them?
Paul Lewis interviews Jim Wood-Smith, head of research at portfolio managers Williams de Broe, about what strategies he thinks investors should follow in the coming year - and about what common investment mistakes investors should avoid.
Producer: Ruth Alexander.
Last on