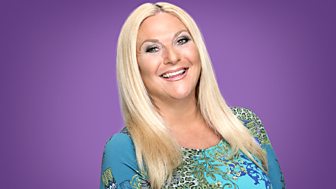 Vanessa Feltz
A first look at the day's news, plus great entertainment and music
If you'd like to be the birthday caller on V's next show, click here for your chance!
Monday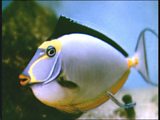 GALANTINE - cold white fish cooked in aspic
Tuesday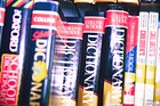 HYPERNYM - a word with a broad meaning constituting a category into which words with more specific meanings fall
Wednesday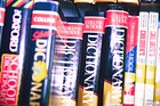 HYPONYM - the opposite of Tuesday's word - a word of specific meaning within a larger group of words - eg - 'spoon' is a hyponym of 'cutlery' (meaning that cutlery is a HYPERNYM)
Thursday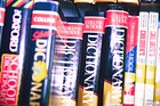 NULLIFIDIAN -  a person of no faith or religious belief
The Feltz Philological Challenge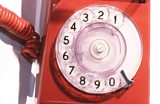 Calling regulars and first timers! Why not have a go at making a shortish, coherent sentence or story with this week's words - it's such fun! The words are - galantine, hypernym, hyponym, nullifidian.
Thinking caps on and email your efforts to vfeltz@bbc.co.uk - please include your phone number and you could feature in tomorrow's show.