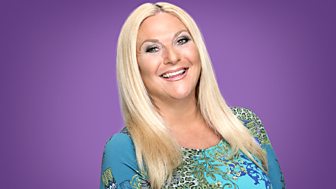 Vanessa Feltz
A first look at the day's news, plus great entertainment and music
If you'd like to be the birthday caller on V's next show, click here for your chance!
Monday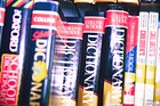 GUTTURAL - speech sound produced in the throat
Tuesday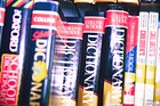 JETSAM & FLOTSAM - wreckage of a ship found floating in the sea/material thrown overboard to lighten the vessel
Wednesday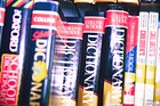 HOMUNCULUS - a very small human or humanoid creature
Thursday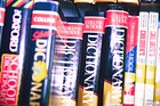 MOXIE - nerve/force of character - if you've got the moxie, you need the clothes to match (from an American soft drink of the the 1930s)
The Feltz Philological Challenge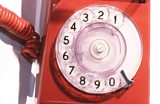 Calling regulars and first timers! Why not have a go at making a shortish, coherent sentence or story with this week's words - it's such fun! The words are - GUTTURAL, JETSAM & FLOTSAM, HOMUNCULUS & MOXIE.
Thinking caps on and email your efforts to vfeltz@bbc.co.uk - please include your phone number and you could feature in tomorrow's show.