Calculate Earth's tilt

Physicist and Presenter Helen Czerski takes you through a step by step guide on how to calculate the tilt of the Earth around a significant time in it's orbit around the Sun.

Step by step guide

Blog: What would happen if Earth spun the other way?

Change something as simple as direction of rotation and you change the planet we know.

Find out more about Earth's spin

Blog: Earth with 0 degree tilt

The Earth hasn't always rotated with a 23 degree tilt. Pretty much nothing about the Earth's climate stays constant if you wait long enough, and the tilt is no exception.

What would Earth look like with 0 degree tilt?
Blog - charting the series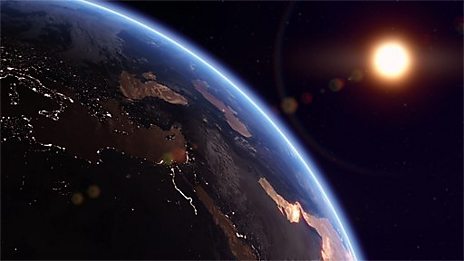 Find out more from the weather and meteorology experts who contributed to the series.
Buy online
Available on: Video download
From one supplier: iTunes