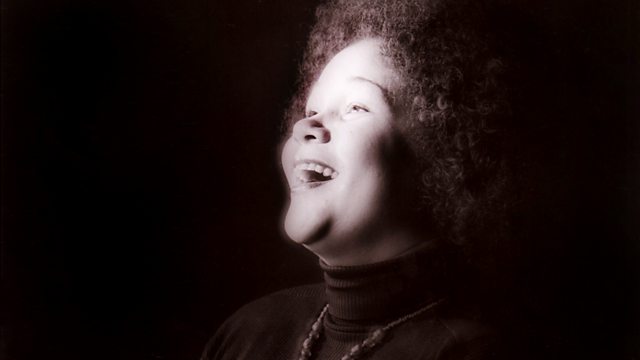 Candi Staton celebrates the life of Etta James, who died in 2012. First broadcast in 2006.
The final programme picks up Etta James' career in 1975, when she was experimenting with more unusual material like Randy Newman's Let's Burn Down The Cornfields and You Can Leave Your Hat On. Her road manager Phil Kaufman, her guitarist Brian Ray, and A&R man Tony Rounce describe her successful fight against drug addiction. Etta's song W.O.M.A.N. co-written with her mother Dorothy, was reworked with a funk groove and Brian Ray remembers his contribution to this.
Singer, Sugar Pie Desanto talks about Etta's wicked sense of humour and tour manager Phil Kaufman relates a few humorous anecdotes about the chaos involved in being on the road with Etta. In 1988, Etta signed to Island Records and Tony Rounce talks about this time, and how she collaborated with singer Steve Winwood on the track Give It Up.
One of Etta's biggest influences was Billie Holiday, who warned Etta to stay clear of drugs when they met. Her 1995 Billie Holiday tribute album, Mystery Lady, secured Etta her first Grammy and she picked up a Lifetime Achievement Award at the 2003 Grammy Awards.
Last on