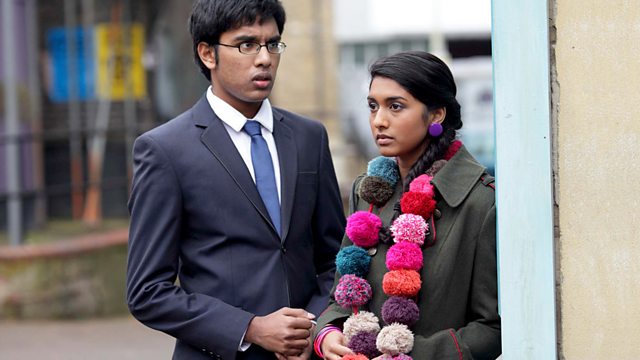 20/01/2011
Bianca's disappeared. DS Marsh arrives in the Square looking for Carol, but she's at the hospital talking to Connor. Marsh questions Ricky about Carol and Connor's relationship. When Marsh mentions Bianca, Ricky claims she's in New Zealand. Carol's confesses, telling the police she hit Connor over the head because she was jealous. Carol tells the family she's taking responsibility, the situation's her fault. Ricky, Whitney and Max are called to the police station. After Ricky signs his statement, Marsh asks him why Tiffany said she wanted to see Bianca before she went to bed when Bianca's in New Zealand. Ricky covers, claiming Tiffany really misses Bianca. Back home, Whitney tells Carol she hopes Connor dies and Carol's convicted of murder. Marsh returns to the house; Connor's told the police Bianca attacked him, not Carol.
Kat's upset when she discovers Alfie put Michael's name on Tommy's birth certificate. Mo wants to move in to the pub so she can rent out No 23, but Kat refuses. Kat flirts with Christian and insults Alfie. Alfie escapes upstairs, Roxy tries to cheer him up. Finding Alfie and Roxy laughing together Kat storms out of the pub.
The Argee Bhajee's ready to reopen. Zainab's emotional when Syed posts a good luck card through the door, but Masood tears it up. Zainab sees Syed standing outside, but doesn't go to him. Zainab cries when Tamwar switches on the restaurant sign. Syed's walking past when it lights up. Upset, Syed's irritated when Christian brings up the subject of babies. As the Argee Bhajee isn't licensed, Kim and Patrick sell alcohol outside. Zainab starts to wonder if a liquor license would be such a bad thing. Masood makes a speech. As he toasts Zainab, Afia walks in with Tamwar. Zainab's shocked when Tamwar kisses Afia's hand.
Last on
Credits
| Role | Contributor |
| --- | --- |
| Ricky Butcher | Sid Owen |
| Carol Jackson | Lindsey Coulson |
| Whitney Dean | Shona McGarty |
| Tiffany Butcher | Maisie Smith |
| Connor Stanley | Arinze Kene |
| Tamwar Masood | Himesh Patel |
| Afia Khan | Meryl Fernandes |
| Zainab Masood | Nina Wadia |
| Masood Ahmed | Nitin Ganatra |
| Syed Masood | Marc Elliott |
| Christian Clarke | John Partridge |
| Roxy Mitchell | Rita Simons |
| Alfie Moon | Shane Richie |
| Kat Moon | Jessie Wallace |
| Mo Harris | Laila Morse |
| Kim Fox | Tameka Empson |
| Patrick Trueman | Rudolph Walker |
| Ian Beale | Adam Woodyatt |
| Max Branning | Jake Wood |
| Tanya Branning | Jo Joyner |
| Greg Jessop | Stefan Booth |
| Liam Butcher | James Forde |
| Morgan Jackson-King | Devon Higgs |
| Nurse Kennedy | Natasha Williams |
| D.S. Marsh | Steve Money |
| Writer | Christopher Reason |
| Executive Producer | Bryan Kirkwood |
| Director | Lance Kneeshaw |