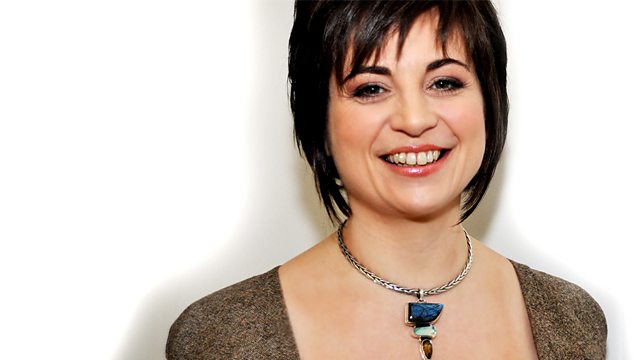 Mary Ann Kennedy live from Glasgow at the world's biggest winter music festival.
Celtic Connections is held in 14 venues over 18 days, with between 7 and 25 concerts and other events each day, involving 1500 artists from over 30 countries. Scots and Irish Celtic music is at the centre of the festival, but it has always embraced the music of the Celtic cultures of the USA, Canada, France and Spain, together with the closely connected cultures of Scandinavia and eastern Europe , and in recent years has also connected with traditions across Africa and Asia. The concerts range from the most traditional to the most experimental, all brought together in the context of one of the world's liveliest folk cultures, with a never-ending stream of young Scottish musicians who are reinventing their own traditions for their own time.
For the past two years, World on 3 has hosted some of the Festival's Late Night Sessions at Glasgow's Royal Concert Hall. These start late, and finish early, usually well into the next day. Bands often come straight from a concert in a main venue to play at the Sessions. World on 3 hosts the Late Night Sessions for four nights during the final week of the Festival, from Tuesday 25th until Friday 28th January.
Artist line-up:
Sigrid Moldestad - Norwegian singer whose latest album includes songs by Robert Burns
Fisherman's Friends - sea shanties and other songs from Cornwall's ten-man singing sensation
Seth Lakeman - Devon singer who has put English roots music on a new level
Halton Quartet - A coming together of two duos in a mellow jazz-inspired take on Celtic music
With highlights from the main-stage concert by Ladino singer Yasmin Levy.
Last on