Biutiful

Main picture shows:
Javier Bardem in Biutiful

Biutiful is in selected cinemas across the UK, certificate 15.

Biutiful

Winter's Bone

Winter's Bone is released on DVD on Monday, before being re-released in selected cinemas from February, certificate 15.

Winter's Bone

Irfan Master and Bali Rai

A Beautiful Lie by Irfan Master is published by Bloomsbury.

City of Ghosts by Bali Rai is published by Doubleday.

Slakistan

Front Row reviewed Slakistan on 25 November 2010. You can listen by clicking on the link below.

Slakistan

Brief Encounters

Matthew Sweet will be bringing all his Brief Encounters film reports together in a one-hour, Omnibus edition, tomorrow at 8pm on Radio 4.
Front Row's Cultural Exchange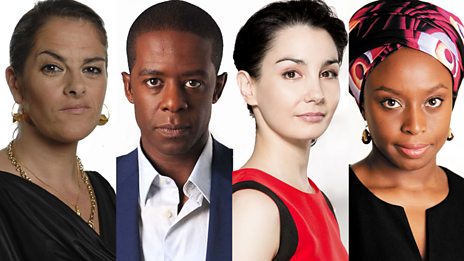 Seventy-five leading creative minds choose a favourite cultural work.