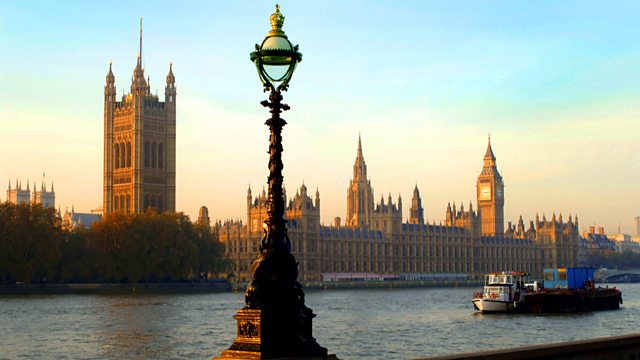 23/01/2011
Carolyn Quinn talks to the Political Editor of The Independent, Andrew Grice, about the big stories at Westminster including the resignations of Labour's Alan Johnson as Shadow Chancellor and David Cameron's communications chief Andy Coulson.
Our MPs panel this week consists of the Conservative Matthew Hancock and Labour's Rachel Reeves. They debate the issues dominating the Westminster agenda and preview the week's political events
The former Conservative MP Rob Hayward talks to Carolyn about the government's plans to reduce the number of Parliamentary constituencies. Mr Hayward is an expert on constituency boundaries and has advised the Conservatives on cutting the number of seats in the House of Commons.
We have a report on the forthcoming referendum in Wales to increase the powers of the National Assembly at Cardiff. We hear from campaigners on both sides of the argument - those who support increased powers for the Assembly and those who are opposed. An expert on Welsh politics and the head of a Cardiff think tank provide expert comment.
Programme Editor: Terry Dignan.
Last on