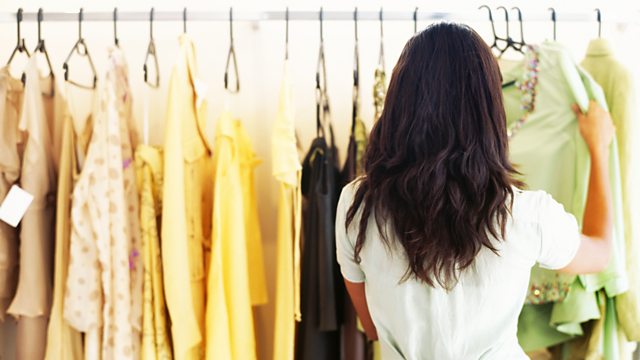 Weekend Woman's Hour
Listen in pop-out player
Presented by Jane Garvey. The tyranny of clothes sizes - we peek into the fitting rooms to ask why they vary so much. Parental leave might be getting more generous but there's an argument that women who take it harm their careers - we look at the evidence. Mikhail Gorbachev's grand-daughter discusses his political legacy and Raisa's influence as a role model for Russian women. The contraceptive pill and its legacy. The harp but not as you know it. Surrogacy - should laws here be changed to make it easier for prospective parents? Seville oranges - why there's more to them than marmalade.
Sticky upside-down Seville sponge
4 Seville Oranges
8 tbsp golden syrup, plus extra to serve
200g/8oz butter, at room temperature, plus extra for greasing
200g/8oz soft brown sugar
200g/8oz self-raising flour
1 tsp baking powder
100g/4oz ground almonds
4 large eggs
1 Heat oven to 180C/160C fan/ gas 4. Finely grate the zest from 2 oranges into a large bowl. Cut the peel and pith from all of the oranges with a serrated knife, and slice quite thickly removing all the pips as you go.
2 Drizzle the syrup evenly over the base of a buttered 23cm round cake tin. There is no need to line the tin and it shouldn't have a loose bottom otherwise the syrup will bubble through. Arrange the best orange slices on top of the syrup and finely chop any that don't fit.
3 Put all the remaining ingredients in the bowl with the zest and chopped orange and beat with an electric hand mixer until smooth. Spoon on top of the oranges, spread lightly and make a deep hollow in the centre of the mix with the back of a spoon to ensure that the cake rises evenly.
4 Bake for 45-50 mins until firm when pressed. Allow to settle for 5 mins before turning out. Drizzle with extra syrup if you like.
Last on
The Woman's Hour 2015 Power List: Influencers