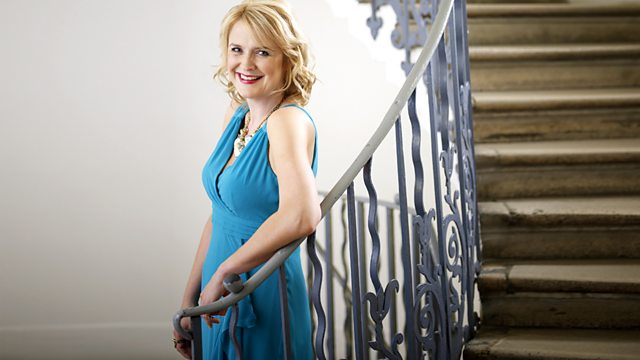 Monday - Sarah Walker
Classical Collection with Sarah Walker: this week a selection of music inspired by the warming sun, Handel Oratorios; recordings by Vernon Handley.
Today's highlights include the Dublin version of Handel's Messiah, Tintagel by Arnold Bax, and piano music by Charles Alkan.
10.00
Handel (Dublin version, 1742)
Messiah: opening numbers
Nicholas Mulroy (tenor)
Dunedin Consort & Players
John Butt (director)
LINN CKD285
10:12
Walton
Crown Imperial
City of Birmingham Symphony
Louis Fremaux (conductor)
EMI CDM 764201-2
10.19
Mozart compl. Lowicky
Adagio K580a
The Fibonacci Sequence
Deux-Elles DXL1121
10.26
Bax
Tintagel
BBC Philharmonic
Vernon Handley (conductor)
Chandos CHAN10122
10.38
Alkan
A selection of his Esquisses, Op.63
Steven Osborne (piano)
HYPERION CDA67377
10.47
Handel
He was despised (Messiah)
John Elwes (tenor)
Bach Collegium Japan
Masaaki Suzuki (director)
BIS-CD-891/892
11.00
Strauss
Alpine Symphony
The Building a Library choice as recommended in last Saturday's CD Review.
Last on