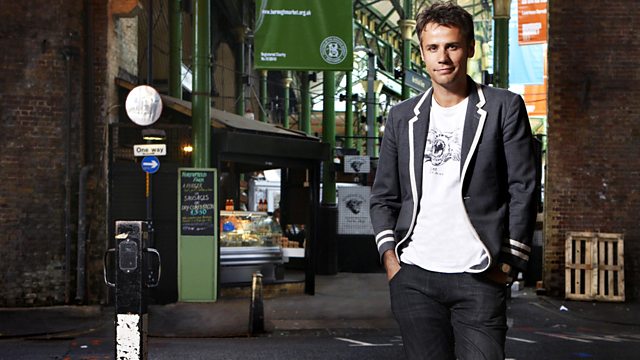 Bruce Parry and Kelvin Fletcher join Richard
Explorer Bruce Parry tells Richard about his new show, Arctic with Bruce Parry. He discusses how his reputation for taking hallucinogenics on TV is all people ever remember about him, the effect that Western culture has had on indigenous peoples, and how places in Siberia can be minus 60 in the winter and 35 degrees in the summer.
Stand-up comic Dan Clark has made three series of How Not to Live Your Life on BBC Three. He tells Richard why the experience of writing for TV is a lonely one, and how he develops his stand-up show. He starts his new tour in March.
Mark Kermode tells Richard what he thinks about the BAFTA nominations: why Colin Firth is a banker for best actor but James Franco might pip him for the Oscar, and how happy he is that Made in Dagenham has been nominated. Mark and Richard almost restart their ongoing argument about the merits - or otherwise - of 3D. Gareth Unwin, producer of The King's Speech, tells Richard how happy he is at BAFTA nod, and how he's been partying in LA with Colin Firth. Gareth Edwards has also been nominated for his film Monsters. He tells us he feels honoured.
Our regular TV review comes from Boyd Hilton and Ian Hyland. We look at Emmerdale over the last week, Mary Portas: Secret Shopper, Gordon Ramsay: Shark Bait and Hattie. Kelvin Fletcher speaks to Richard from Emmerdale village - he plays Andy Sugden - and has been framed for the dramatic fire. He reveals how sad it is to say goodbye to fellow actors that get killed in big storylines.
Last on