FURTHER READING

B. Hamnett, 'A Concise History of Mexico' (CUP, Cambridge, 1999)

L. Meyer & H. Aguilar, 'In the Shadow of the Mexican Revolution: Contemporary Mexican History 1910-89' (Austin, Texas, 1993)

S. Brunk, 'Emiliano Zapata!: Revolution and Betrayal in Mexico' (University of New Mexico Press, 1995)

S. Brunk, 'The Posthumous Career of Emiliano Zapata: Myth, Memory, and Mexico's Twentieth Century' (University of Texas Press, 2008)

P. Garner, 'Porfirio Díaz' (Longman, Harlow, 2001)

J. Hart, 'Revolutionary Mexico: The Coming and Process of the Mexican Revolution' (Stanford, 1987)

A. Knight, 'The Mexican Revolution' (CUP, Cambridge, 2 vols., 1986)

T. Benjamin, 'La Revolución: Mexico's Great Revolution as Memory, Myth and History' (Austin, Texas, 2000)

J. Brown, 'Oil and Revolution in Mexico' (Berkeley CA, 1993)

F. Katz, 'The Life and Times of Pancho Villa' (Stanford, 1998)

J. Womak, 'Zapata and the Mexican Revolution' (Thames and Hudson, London, 1968)

A. Warman, 'We Come to Object: The Peasants of Morelos and the National State' (The John Hopkins University Press, 1980)

Stephanie Mitchell & Patience A. Schell (eds.), 'The Women's Revolution in Mexico, 1910-1953' (Rowman & Littlefield, 2006)

Jocelyn Olcott, Mary Kay Vaughan and Gabriela Cano (eds.), 'Sex in Revolution: Gender, Politics, and Power in Modern Mexico' (Duke University Press, 2006)

Matthew Butler, 'Popular Piety and Political Identity in Mexico's Cristero Rebellion' (OUP, 2004)

M. Werner (ed.), 'Encyclopaedia of Mexico: History, Society, Culture' (Fitzroy Dearborn, Chicago, 2 vols., 1997)
Featured in...
Historical themes, events and key individuals from Akhenaten to Xenophon.

Browse the 20th Century era within the In Our Time archive.
In Our Time Downloads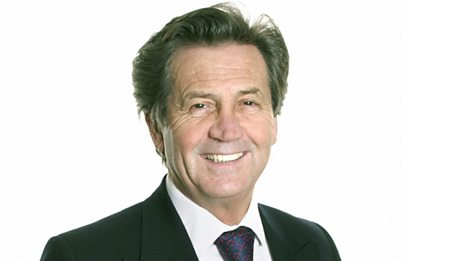 Every episode of In Our Time - available to download to listen to when & where you want.