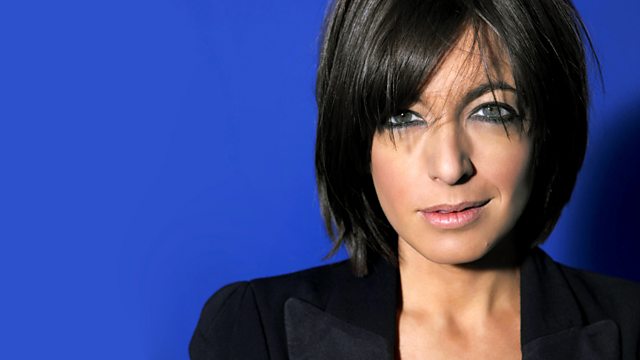 Claudia talks to Richard Thomas about his show Shoes
Claudia talks to Richard Thomas, writer of the hit show Shoes, along with Tim Howar, one of the show's lead singers. Tim co-fronts the latest line-up of Mike and The Mechanics, and Shoes features over 250 pairs of shoes, the majority of which are worn by the dancers, and others of which will be incorporated in the set design.
Claudia also meets Bill Ward, star of the forthcoming new musical Million Dollar Quartet which is inspired by the famed recording session that brought together Elvis Presley, Johnny Cash, Jerry Lee Lewis and Carl Perkins for the first and only time. Bill played the role of Charlie Stubbs in Coronation Street.
One of the comics industry's most controversial and commercially successful writers Mark Millar discusses his new book Nemesis, a reversal of our expectations of the superhero genre. A film adaptation of Nemesis is already in development with Twentieth Century Fox and will be directed by Tony Scott.
Artists Rob and Nick Carter discuss their Postcards from Vegas exhibition in which they marry postcards from the 60s and 70s with neon signs such as those you find at American casinos, ice cream parlours, diners and motels.
With a major new exhibition of Modern British Sculpture having just opened at the Royal Academy of Arts in London, broadcaster and art historian Tim Marlow looks at whether the show debunks the myth that the British aren't a sculptural nation.
And Michael Billington tells us about the latest plays in the West End and around the UK, and Ismene Brown reviews dance productions.
Last on