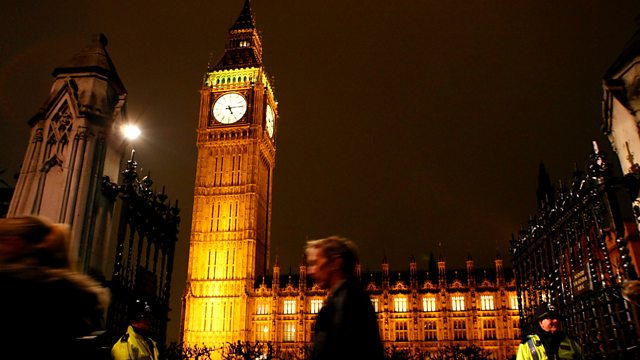 18/01/2011
Peers have gone through the night and into the following day, discussing a controversial Bill that combines a referendum on voting systems with a reduction in the number of constituencies. The Deputy Prime Minister Nick Clegg is furious at the marathon sitting and calls Labour peers 'dinosaurs' for stretching out the debate. Sean Curran reports on the best of the happenings in the Commons and the Lords.
Also on the programme.
* Viv Robins reports on the response of the Policing Minister Nick Herbert to the saga of the undercover police officer who infiltrated a group of environmentalists. He comes face to face with inquisitive MPs on the home affairs committee.
* Peter Mulligan reports on the latest arguments over the Bill that fixes General Elections to once every five years.
Last on