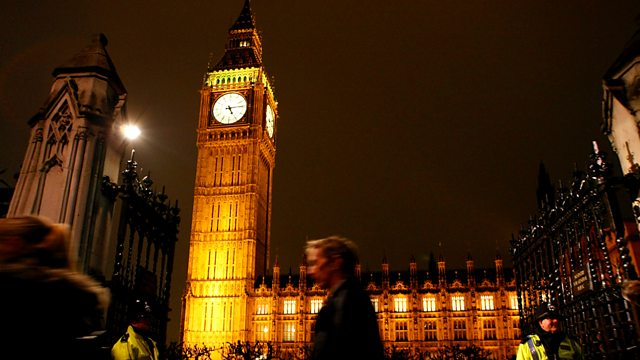 17/01/2011
Rachel Byrne reports on a day in Parliament when the House of Lords has sat late into the night, debating a new law which will cut the number of MPs AND allow a referendum to be held on voting reform.
Labour peers have been accused of filibustering by the government which fears lengthy debate could mean the legislation won't reach the statute book in time to hold the referendum in May.
Also in the programme, the communities Secretary Eric Pickles argues the case for localism; and the government is accused of giving 'confusing' advice to British tourists in Tunisia.
Last on