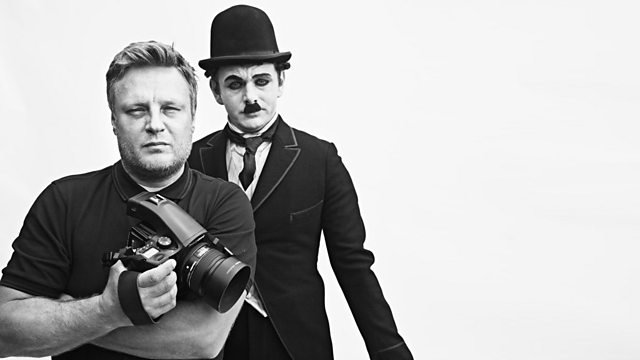 Shooting the Hollywood Stars
Rankin, the UK's leading fashion photographer, reveals the rich history of Hollywood photography and how its most influential and enduring images were created. From Hollywood's golden age, epitomised by gorgeous images of screen goddesses Greta Garbo and Marlene Dietrich to brooding shots of Marlon Brando; from the unparalleled allure of pictures of Marilyn Monroe to iconic black and white stills of Charlie Chaplin, Rankin immerses himself in the art of the Hollywood portrait and explores the vital role it has played in both the movie business and our continuing love affair with movie stars.
To understand how the image makers of Hollywood created these iconic photographs, Rankin recruits a cast of leading Hollywood actors to help him recreate some of the most important - including Leslie Mann (Knocked Up, 40 Year Old Virgin); Selma Blair (Legally Blonde, Cruel Intentions), British actor Matthew Rhys (Brothers & Sisters, Dylan Thomas's biopic The Edge of Love); actor extraordinaire Michael Sheen (The Damned United, Frost/Nixon), and Hollywood legend Jane Russell.
Credits
| Role | Contributor |
| --- | --- |
| Presenter | Rankin |
| Participant | Jane Russell |
| Participant | Michael Sheen |
| Participant | Matthew Rhys |
| Participant | Selma Blair |
| Participant | Leslie Mann |
| Participant | Tuuli |
| Participant | Beth Werling |
| Participant | Terry O'Neill |
| Participant | Krista Smith |
| Participant | Lily Yu |
| Participant | Lara Duncan |
| Participant | Emily Hughes |
| Participant | Melangie Inglessis |
| Participant | Rob Talty |
| Executive Producer | Susanne Curran |
| Director | Vivi Mellegard |
| Producer | Vivi Mellegard |