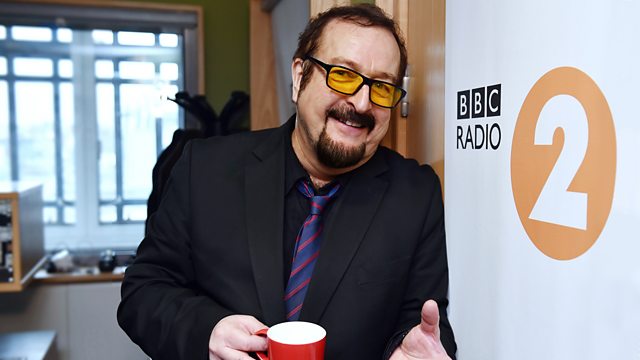 With TV presenter Phill Jupitus and political journalist Andrew Neil
It's halfway through the week and the midpoint of the Big Show. On today's show Steve, Tim and Janey chat to comedian Phill Jupitus as he's about to embark on a nationwide tour starring in Monty Python's musical 'Spamalot'. The team also chat to journalist Andrew Neil, host of BBC politics shows 'This Week' and 'The Daily Politics' about his one-off show which questions why the country is being run by more privately educated schoolboys than ever before.
In the fascinating Factoids, discover quite how small the brain of a stegosaurus was, and what unusual product future princess Kate Middleton has had named in her honour.
In the ever-topical Talkies, Steve and the team discuss the latest celebs to sign up to Let's Dance for Comic Relief including Mighty Boosh star Noel Fielding, and why the average woman has 22 items in her wardrobe that she'll never sell, but won't get rid of either!
The Oldies have been chosen by Melanie Roberts from Worcester who brings the airwaves alive with classics from Elvis Presley, Kid Rock and Shalamar.
Last on