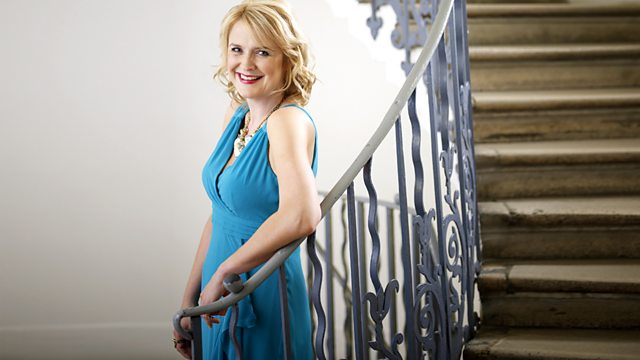 Friday - Sarah Walker
Our Friday virtuoso is the pianist Shura Cherkassky playing Liszt's Hungarian Rhapsody No.2. Also today we've Weber's wonderful Clarinet Concerto No.1 played by our Artist of the Week, Sabine Meyer, and we finish with Ravel's orchestration of Mussorgsky's Pictures at an Exhibition.
10.00
Buxtehude
Sonata in B flat major BuxWV273
Musica Antiqua Koln
Reinhard Goebel (director)
ARCHIV 4271182
10.16
Mompou
Scenes d'enfants (orch. Tansman)
Orquestra de Cambra Teatre Lliure
Josep Pons (conductor)
HARMONIA MUNDI HMC901482
10.26
Friday Virtuoso
Liszt
Hungarian Rhapsody No. 2 in C sharp minor
Shura Cherkassky (piano)
WIGMORE HALL LIVE 0014
10.36
Weber
Clarinet Concerto No.1 in F minor Op.73
Sabine Meyer (clarinet)
Dresden Staatskapelle
Herbert Blomstedt (conductor)
EMI CDC7473512
10.58
Griffes
The White Peacock
Philharmonic Pops Orchestra
Charles Gerhardt (conductor)
CHESKY CD112
11.05
Humperdinck
Moorish Rhapsody - Tetuan (A Night in the Desert)
Czecho-Slovak Radio Symphony Orchestra Bratislava
Martin Fischer-Dieskau (conductor)
MARCO POLO 8.223369
11.14
Handel
Coelestis dum spirat aura
Emma Kirkby (soprano)
London Baroque
BIS CD 1065
11.26
Mussorgsky orch. Ravel
Pictures at an Exhibition
Philadelphia Orchestra
Riccardo Muti (conductor)
PHILIPS 4321702.
Last on