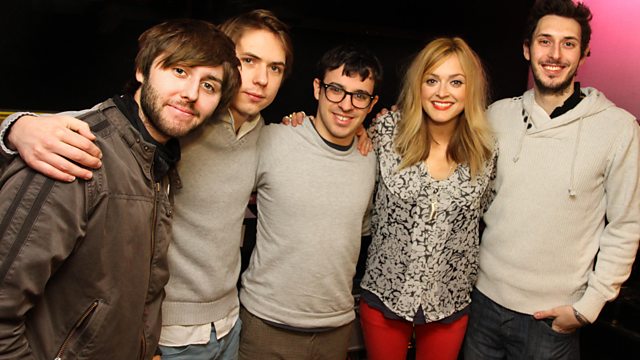 Tuesday: Everything Everything & The Inbetweeners
Fearne is joined by the cast of The Inbetweeners as they start their Comic Relief tour of the UK's rudest places. First stop...Cock Lane.
Find out where else they'll be visiting and listen over the next couple of days as we link up wit their boys in their yellow Fiat Cinquecento Hawaii.
Everything Everything were in the Live Lounge to perform their single 'Photoshop Handsome' and a cover of Rihanna 'What's My Name'
They were joined by Sunday Girl on their cover.