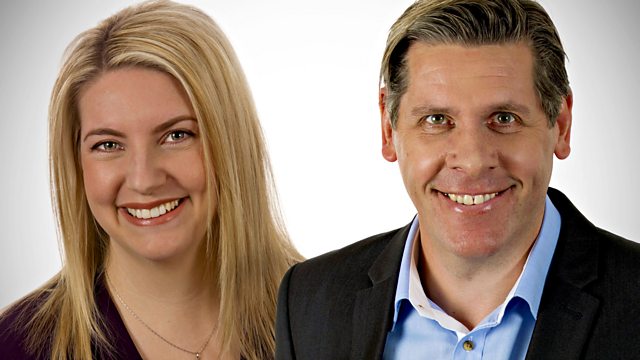 13/01/2011
Peter Allen and Aasmah Mir with the day's biggest news stories.
The BBC learns that some hospital consultants are earning £100 000 pounds a year in overtime, on top of a basic £90 000 salary. Many of our listeners defended the amounts paid for highly skilled staff in a life saving profession.
A second undercover police officer working in the environmental movement is exposed; we talked to someone who knew her at the time.
Music fans and stars gather at the O2 arena in London for the Brit Award nominations. Two nominees, Tinie Tempah and Ollie Murs, give us their reaction.
And Peter tries Tai Chi, as research suggests it can improve older people's balance. Hear how he gets on at the end of hour two.
Last on