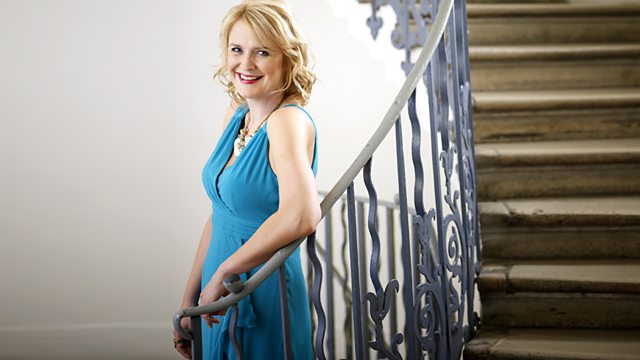 Tuesday - Sarah Walker
Today our highlights include a rousing overture from Jacques Offenbach, three varied performances of Eric Satie's Trois Gymnopedies, and from this weeks artist, Sabine Meyer, we've Mozart's Serenade No.10 -Gran Partita.
10.00
Offenbach
Le Belle Helene - Overture
Academy of Saint Martin in the Fields
Neville Marriner (conductor)
PHILIPS 4114762
10.09
Today's Group of 3 is Satie's Trois Gymnopedies
Satie Trois Gymnopedies - No.2 (orchestrated Ronald Corp)
The New London Orchestra
Ronald Corp (conductor)
HYPERION CDA66365
Satie
Trois Gymnopedies - No.1
Aldo Ciccolini (piano)
EMI CDC 7474742
Satie
Trois Gymnopedies - No.3 (orch. Debussy)
Orchestre des Concerts Lamoureux
Yutaka Sado (conductor)
ERATO 8573858272
10.19
Mozart
Serenade No.10 in B flat K361 'Gran Partita'
Bläserensemble Sabine Meyer
EMI CDC 7544572
11.07
Roussel
Evocations pour orchestre, Op.15 (No.2 - La Ville Rose)
Orchestre du Capitole de Toulouse
Michel Plasson (conductor)
EMI CDM5655642
11.17
Buxtehude
Sonata in B flat Op.1 No.4 BuxWV255
Gilles Colliard (violin)
Christophe Coin (bass viol)
Lorenz Duftschmid (bass viol)
Willem Jansen (harpsichord)
NAIVE E 8851
11.27
Bridge
Rosemary & Canzonetta
Britten Sinfonia
Nicholas Cleobury (conductor)
CONIFER 75605513272
11.34
Debussy
La Mer
Berlin Philharmonic Orchestra
Herbert von Karajan (conductor)
DG 4135892.
Last on