Add music you love and enjoy it with
Madonna - True Blue, Sire

(CD Single), Warner Music UK, 1

Grease (Original Movie Soundtrack), Polydor

Mike & The Mechanics Hits, Virgin

Wham!

Wake Me Up Before You Go Go

Fantastic 80's Disc 1 (Various Artis, Columbia

The Foundations

Build Me Up Buttercup

Million Sellers Vol.12 - The Sixties, Disky

Fantastic 80's - 3 (Various Artists), Sony Tv/Columbia

Elkie Brooks - Priceless, Pickwick

The Best Of The Beach Boys (CD 2), EMI

James Taylor - Classic Songs, CBS

A Place To Land, Humphead Records, 1

25 Years Of Rock `n' Roll - 1980, Connoisseur

The BRIT Awards 1993 (Various Artists), Polygram TV, 5

Meat Loaf

You Took The Words Right Out Of My Mouth

The Very Best Of Meatloaf, Virgin

Lesley Gore

Sunshine Lollipops & Rainbows

Then He Kissed Me (Various Artists), Castle, 10

History Of The 80's (Various Artists), Br Music

Country Legends (Various Artists), Virgin

The Cars

My Best Friend's Girl

The Cars, Elektra

25 Years Of Rock'NRoll: 1979 (Various Artists), Connoisseur Collection, 15

Rumer

Am I Forgiven

Seasons Of My Soul, Atlantic, 1

(CD Single), Starfisch Records, 1

Billy Ocean

Love Really Hurts Without You

The Greatest Hits Of 1976 (Various), Premier

Light Years - The Very Best Of ELO, Epic

Cheryl

Cheryl Cole - The Flood

(CD Single), Polydor, 1

Bread

Make It With You

Heartbeat: Love Me Tender (Various), Global Television

The Very Best Of The Osmonds, Polydor
Pause For Thought

From Sarah Joseph, Editor of emel, the Muslim lifestyle magazine:

"My mum owned one of the world's top model agencies, and so from the age of three week old - I grew up in a world where everyone was slim and beautiful.

No man was shorter than 5'11"; no woman shorter than 5'8". Slim, toned, muscular, bronzed and preened – the models were human examples of Adonis and Aphrodite.

Such beauty is tangible, and you can watch its effect upon people. A beautiful woman (and even a man) will turn heads as they walk down the street, leaving us in admiration and sometimes in envy.

The effect of someone beautiful is spell-binding in many ways. Yet for me - perhaps because I was surrounded by so much of it – I became almost immune.

I became interested in the search for inner beauty, for the person and character behind the glistening eyes and perfect teeth.

Hours and hours of my childhood were spent in the model agency, and I learnt who was kind, who was gentle, who was honest, who was patient.

Inner beauty is not instantly tangible, but you can still recognise it, feel it, and be attracted towards it. It's often something that you can't put your finger on, yet it's something which can be cultivated and worked on.

Indeed inner beauty becomes far more intoxicating than anything external, and it stays when outer beauty has faded away.

The New Year often has us focusing on our outer beauty – be it our weight, or our body shape, yet imagine if we focused on our inner self and tried to beautify that. Imagine if we worked on being generous, on reaching out to our fellow humanity and bestowing small kindnesses towards them.

Compassion and tenderness towards others transforms us, and such action would begin to show externally.

And here's the miracle of inner beauty – as it flourishes and grows, nothing can quell it, and the passage of time will not cause it to wither away."
BBC Playlister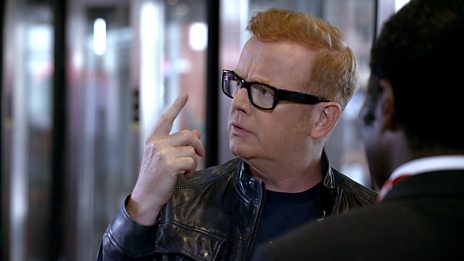 Chris has a song stuck in his head - but what is it? That's why he needs BBC Playlister!
500 WORDS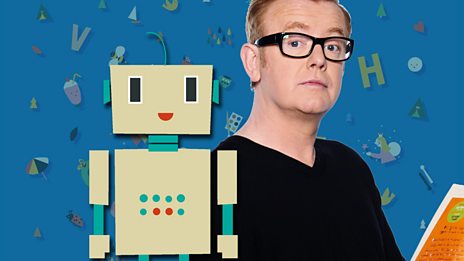 Featuring celebrity videos and top writing tips!
Podcast
Catch up with the latest Breakfast fun with Chris Evans. Hear the best stories and the biggest…