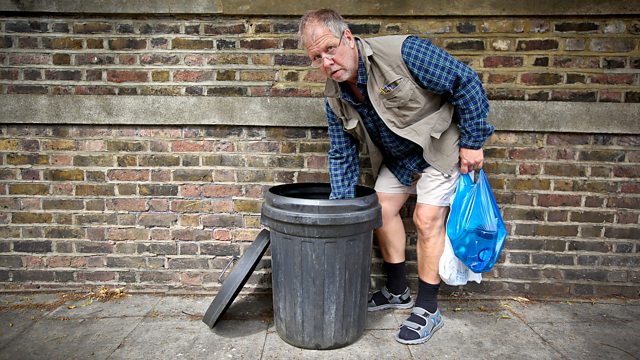 Radio 4's most curmudgeonly author is back for a new series, complete with his trusty companion Elgar, his pipe and his never ending capacity for scrimping and scraping at whatever scraps his agent, Ping, can offer him to keep body, mind and cat together.
Ed Reardon ..... Christopher Douglas
Jaz Milvain ..... Philip Jackson
Cliff ..... Geoff McGivern
Ray ..... Simon Greenall
Ping ..... Barunka O'Shaughnessy
Felix ..... John Fortune
Ben Herbert ..... Tom Price
Pearl ..... Rita May
Olive ..... Stephanie Cole
Stan ..... Geoffrey Whitehead
Functionary ..... Henry Devas
Written by Andrew Nickolds and Christopher Douglas
Produced by Dawn Ellis
Inevitably Ed finds himself once more battling through the week encountering the numerous 12-year olds who run the media; teaching the lively bunch of pensioners who can teach him a thing or two about money making schemes, frugal living and having a good time thank you very much, and regular run-ins with the rather successful Jaz Milvane, director of Ed's only ever book-to-screen adaptation.
As we renew our acquaintance with Ed austerity has hit hard. Jaz is eating at austerity themed restaurants, Ping is drawing in stocking seams with magic marker and Ed is picking blackberries from the canal towpath for his breakfast. However, things may be looking up as episode 1 sees Ed working with the most disturbingly fresh and mesmerizingly compelling voice of his generation, Ben Herbert. Ben has a three book deal and no time to write them all, so Ed has been drafted in to help him write one of the books - 'How to Survive With Like No Cash'. Surely a match made in heaven.
Last on
More episodes
Previous
You are at the first episode