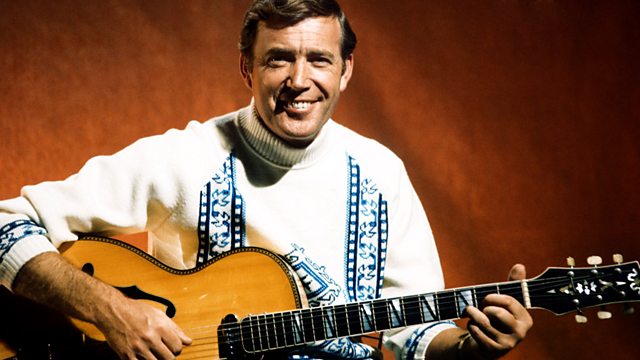 Episode 2
Patrick Kielty continues the Val Doonican Story, picking up the tale as our Irish charmer embarks upon a career in television.
He considers the Val Doonican appeal with music and comedy archive, and new interviews from producers and entertainers, who've worked with Val down the years. Reflecting on the longevity of his career, Val discusses his decision to stop and explains how he managed to keep his feet on the ground.
Contributors include Terry Wogan, Ronnie Corbett, Lynn Doonican, Yvonne Littlewood, Terry Wogan, Roger Richards, Jim Moir, John Williams and John Ammonds. Music and television archive from his earliest musical influences; to his musical collaborations with stars like Rosemary Clooney, John Williams and Crystal Gayle; also reveal a man with considerable musical talent and an unerring professionalism.
Last on