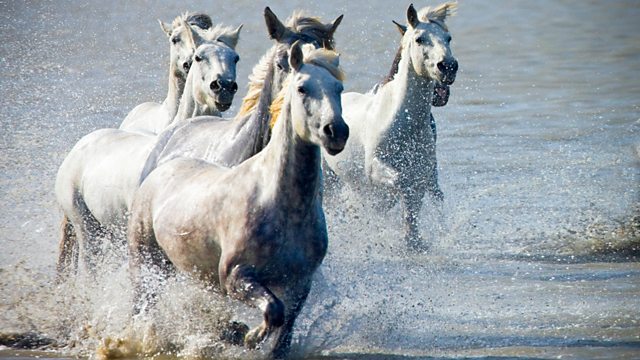 The Horse: A Special Gift to Mankind
Mark Tully looks at the spiritual, symbolic and personal appeal of horses in 'The Horse: A Special Gift to Mankind'.
When God wanted to create the horse, he said to the South Wind, "I want to make a creature of you. Condense." And the Wind condensed. - Emir Abd-el-Kader
The horse is an animal with which we have a special relationship- an object of worship, the cornerstone of military culture for a thousand years and powerhouse of agriculture in many cultures for far longer.
Pet, worker, gambler's darling and symbol of beauty and power: this is an exploration of the spiritual appeal of the horse. Mark talks to art historian Tamsin Pickeral and meets her horse, William. We hear readings from Siegfried Sassoon, contemporary poet James Wright and the Koran, as well as music by Aaron Copeland, Randy Newman and Paul Reade.
Read by Derek Jacobi and Isla Blair.
Presenter: Mark Tully
Producer: Frank Stirling
A Unique production for BBC Radio 4.
Last on