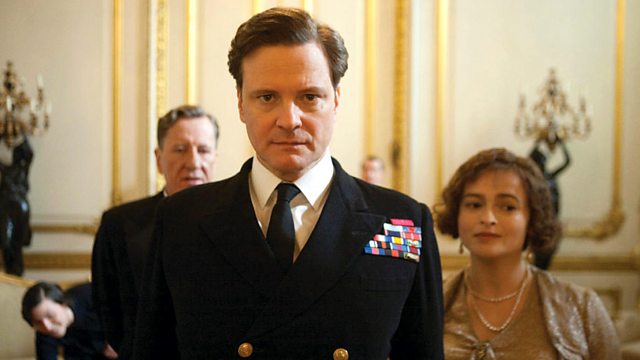 08/01/2011
Listen in pop-out player
Tom Sutcliffe and his guests novelist Louise Doughty, literary critic John Carey and comedian Natalie Haynes review the week's cultural highlights including The King's Speech.
Tom Hooper's film The King's Speech stars Colin Firth as George VI, battling against his stammer with the unorthodox help of Australian speech therapist Lionel Logue played by Geoffrey Rush.
In Paul Bailey's book Chapman's Odyssey, 70 year old writer Harry Chapman is admitted to hospital with acute abdominal pain. During his time on the ward his life plays back in his mind, with visits from his dead parents and also from characters out of the books that he has enjoyed.
Rudolf Nureyev's choreography for Prokofiev's Romeo and Juliet was first performed by English National Ballet in 1977 and became one of their classic productions. It has been revived for the company's 60th anniversary and has arrived at the London Coliseum on the final leg of its tour.
The Beatles are one of the few pop/rock acts who truly merit the adjective 'iconic'. Groundbreaking and hugely influential, they constantly pushed the envelope during their career without ever compromising their unprecedented popularity. This may be the conventional view, but it is not one shared by Natalie Haynes. In our occasional series where a guest is allowed to take a pot shot at a cultural sacred cow of their choice, Natalie takes aim at the Fab Four.
Alan Bleasdale's new BBC2 drama - his first work on television since Oliver Twist in 1999 - is The Sinking of the Laconia. It is based on the true account of a merchant ship which was torpedoed by a German U boat in September 1942 and the rescue mission instigated by the U boat commander when he realised that there were civilians among the survivors.
Producer: Torquil MacLeod.
Last on