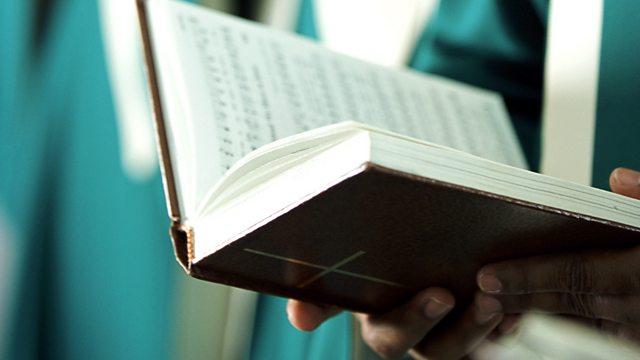 05/01/2011
A space for spiritual reflection with a bible reading, prayer and a range of Christian music.
Theme: Holy Scripture - Inspired by the word
Led by Rev'd Clair Jaquiss.
Thanks to God whose Word was spoken (St. Helen)
2 Timothy 3:14-17
Spirit of God, unseen as the wind (Skye Boat Song arr Leddington Wright)
Lord for the years (Lord of the years)
With St Martin's Choral Scholars
Director of Music: Andrew Earis.
Organist: Neil Taylor.
This morning the service comes live from Emmanuel Church Didsbury, the home of the Daily Service.
Last on