Add music you love and enjoy it with
Pause For Thought

From Rabbi Pete Tobias, of the Liberal Synagogue, Elstree:

"So here we are, back to normal again, Richard. Getting up early for school runs, commuting – no more long weekends or banks holidays. I remember years ago that the thing I missed the most once normality resumed was the special holiday TV schedules.

Remember the days when there were just three television channels – imagine that! In mid-December I used to buy my annual copy of the Radio Times, to map out my Christmas viewing. Sometimes there was a clash and I had to choose between two films. And in those days, I didn't even have one of those new-fangled things called a video recorder...

Nowadays, of course, we have hundreds of films to choose from, and the facility to record several of them at the same time. But although I liked the look of several films, and even recorded a few, I've ended up watching very little these past few days – except the cricket of course.

Sometimes we can have too much choice. How much more difficult is it now to shop? When I was a lad, it used to be so easy – you went into the shop and bought a loaf, a packet of tea and a pint of milk. Now there are hundreds of different varieties of bread, all sorts of tea and milk that might be fully or partially skimmed, organic and who knows what else?

As a liberal rabbi, I should be delighted at the opportunity to make choices: it's the essence of liberalism after all. But I think too much choice actually devalues our lives: we can become stuck on the minute details and miss the bigger picture. One of humankind's greatest blessings is that we have been given free will: let us use it not to select varieties of tea or movie channels, but rather to choose how we should shape and improve our lives and our world."
500 WORDS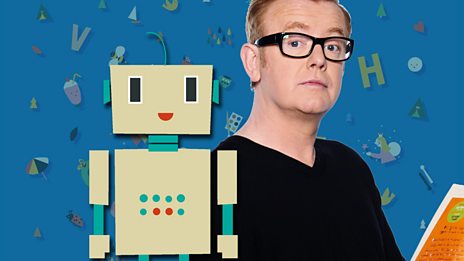 Featuring celebrity videos and top writing tips!
Free download
Catch up with the latest Breakfast fun with Chris Evans. Hear the best stories and the biggest…