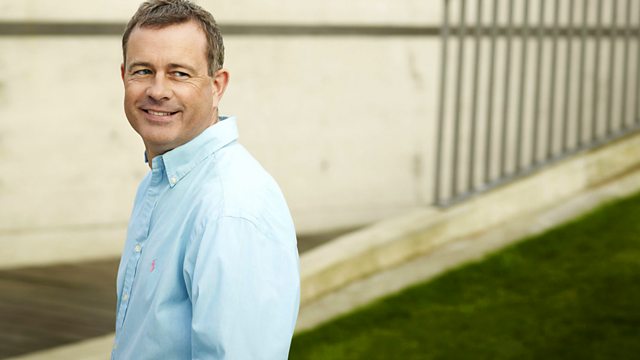 Friday - James Jolly
James Jolly presents classic recordings and works influenced by Mozart including today Beethoven's variations on a passage from Mozart's opera The Marriage of Figaro.
Our highlights today include 12 Variations by Beethoven on Se vuol ballare from Mozart's opera The Marriage of Figaro, Ravel's Piano Concerto in G featuring the soloist Arturo Benedetti Michelangeli. And we finish with two highly contrasting takes on the same theme by Mozart (from the first movement of his Piano Sonata in A, K331) - the composers are Max Reger and Leonid Chizhik.
10.00
Dvorak
Slavonic Dance op.72 no.3 in F
Royal Philharmonic Orchestra
Artur Rodzinski (conductor)
DG 471 202-2
10.03
Beethoven
12 Variations on 'Se vuol ballare' from Mozart's opera The Marriage of Figaro for piano and violin, WoO 40 Wilhelm Kempff (piano)
Yehudi Menuhin (violin)
DG 415 874-2
10.16
Liszt
Reminiscences de Don Juan, S418
Jorge Bolet (piano)
Decca 417 523-2
10.35
Ravel
Piano Concerto in G
Arturo Benedetti Michelangeli (piano)
Philharmonia Orchestra
Ettore Gracis (conductor)
EMI 67258
10.59
Reger
Variations and Fugue on a Theme by Mozart, Op.132
New York Philharmonic conducted by Kurt Masur
Teldec 9031-74007-2
11.30
Chizhik
Fantasy Variations on a Theme by Mozart, for piano, strings and percussion
Leonid Chizhik (piano)
Gidon Kremer (violin and direction)
Andrei Pushkarev (percussion)
Danelius Rubinas (double bass)
Kremerata Baltica
DG 00289 474 8012.
Last on