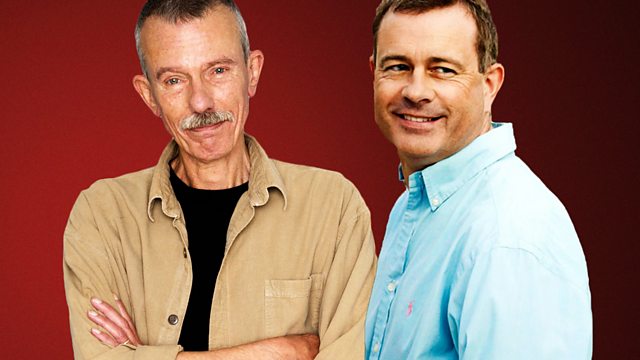 Mark Swartzentruber and Harry the Piano
Today is Suzy's second Sunday morning contribution to the Genius of Mozart, and features pianist and resident recording archivist Mark Swartzentruber playing the F major Sonata K332 - live.
And there's Harry. Harry? Yes, the one and only improvising genius, also live in the studio, playing your requests for Mozart in the style of ....anyone you care to suggest!
Mark will also focus on a great archive recording of Mozart by Richard Tauber, and your emails will be central to the fun, alongside some great
music:
MozartSymphony no 35 in D K385 - Haffner
English Concert / Trevor Pinnock
Mozart Mandina Amabile (Bertati) K480
MozartPiano Sonata in F major K332
Mark Swartzentruber (piano)
MozartDie Zauberflote (excerpt)
Richard Tauber (tenor)
MozartString Quartet in G KV 387
Hagen Quartet
sundaymorning@bbc.co.uk.
Last on