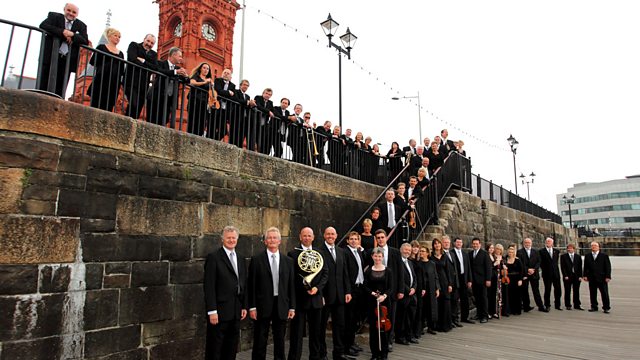 BBC NOW, Jennifer Pike
Catrin Finch presents a live concert from BBC Hoddinott Hall in Cardiff as part of Radio 3's celebration of The Genius of Mozart.
Violinist Jennifer, a recent graduate of Radio 3's New Generation Artist scheme, joins the BBC National Orchestra of Wales for Mozart's fifth and final violin concerto. Mozart's prowess as a violinist is often overshadowed by his pianistic virtuosity, but it's quite possible he wrote this concerto to play himself. One early soloist commented that the middle movement was 'too clever by half', but it's the finale that's catches most attention today, as it suddenly lurches into the 'Turkish' (or more accurately Hungarian-inspired) style - and the nickname has stuck.
Conductor Garry Walker is no stranger to Mozart, last season he visited the St David's Festival in West Wales with the orchestra, taking the 'Haffner' symphony. Today he conducts the players in Symphony No. 25, written when Mozart was a teenager. It's his first symphony in a minor key, and maybe the passion and turbulence we hear in the outer movements a young man struggling out of his adolescence.
MOZART
Violin Concerto No. 5 in A "Turkish", K219
Symphony No. 25 in G minor, K183
Jennifer Pike violin
BBC National Orchestra of Wales
Garry Walker conductor.
Last on