We attempt the impossible - a whole year in Review

Coming up, our guide to the best and worst of the year's culture, live from a sparkling Pacific Quay in Glasgow. Kirsty is joined by Paul Morley, Sarah Churchwell, Sarfraz Manzoor, Natalie Haynes and live music from Belle & Sebastian.

Film and TV

It's been a year of high peaks and deep troughs for the film industry. Harry Potter cost an estemated two hundred million, but the new family movie The Kids Are All right, and the mini budget big hit Monsters demonstrated that it's not all about the cash.
In TV, meanwhile, Big Brother was finally killed off, drama made a strong comeback, and there are early signs that history is back in fashion. The Times TV critic and author Kate Muir grabbed her remote control and 3D specs to review the year.

Books

You might think that the literary year has been dominated by the big names, but as Sir Andrew Motion told us, it wasn't just the old greats who were making an impact...

Art

If it's been an eclectic year in the literary world - the art world has run it close second. The Turner Prize was won by an artist whose work you can't see, millions of porcelain beads created a human rights protest, and the old Glasgow Boys took London by storm. Alastair Sooke took on the challenge of casting his eye across a busy year in art.

Theatre

Now it's fair to say it's been a year of mixed fortunes for the theatre. Across the UK, several have already been forced to close, The survivors, though, have drawn massive names to the biggest roles. Derek Jacobi in Lear, Sir Patrick Stewart in Macbeth, John Simm in Hamlet, to name but a few. And, of course, the Royal Shakespeare Company opened its beautifully refurbished home.

Music

We asked the inimitable David Quantick to get us into the mood with his own take on the year in music.

2010

The world of culture has lost some legends in the past twelve months, so now we pay tribute to a few. But then, so you don't get too maudlin, a reminder of some of our more 'memorable' moments this year, including some very strong language.
Chvrches live on The Review Show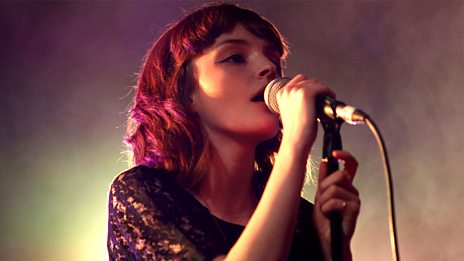 Watch the Glasgow electro-pop trio perform Recover live at Pacific Quay