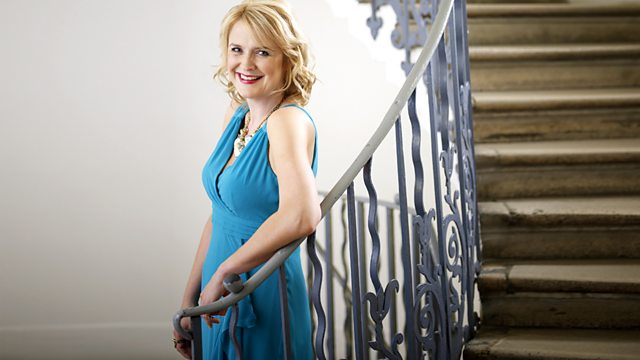 Friday - Sarah Walker
Today Sarah's guest is Professor Paul Robertson, who led the Medici String Quartet for 34 years. He combines an international concert career with his passion for exploring musical responses in scientific research and the neurology of musicality. He has been particularly closely associated with the so-called "Mozart Effect" which came to prominence in the early 1980s, suggesting that listening to Mozart actually improved your mental health. Paul will be discussing the healing properties of Mozart's music, the pleasures and challenges of playing Mozart's chamber music, and discussing CDs of the Medici's Mozart recordings.
Symphony No 26 in E flat, K184
Royal Concertgebouw Orchestra, Nikolaus Harnoncourt (conductor)
TELDEC 4509-91189-2
Variations in E flat on "Je suis Lindor", K354*
Ronald Brautigam (fortepiano)
BIS-CD-896
Symphony in D, K.95
Prague Chamber Orchestra, Charles Mackerras
TELARC CD-80300
Violin Sonata in G, K301
Itzhak Perlman (violin), Daniel Barenboim (piano)
DG 463 749-2
Paul Robertson interview
String Quartet in C, K465 "Dissonance" [first movement, Adagio - Allegro]
Medici String Quartet
MQCD-6002
Sonata in D for two pianos, K448 (first movement, Allegro con spirito)
Clifford Curzon and Benjamin Britten (pianos)
BBC LEGENDS BBCL 4037-2
String Quintet in G minor, K516 (finale, Adagio - Allegro)
Griller Quartet with William Primrose (viola)
VANGUARD CLASSICS ATM-CD-1204
Clarinet Quintet in A, K581 (second movement, Larghetto)
Jack Brymer (clarinet), Medici String Quartet
MQCD-6001
Gavotte, K300 [possibly discarded movement from Les petits riens]
Vienna Mozart Ensemble/Willi Boskovsky
PHILIPS 42 506-2
Les petits riens, K299b
Scottish Chamber Orchestra, Raymond Leppard (conductor)
ERATO ECD 88014
Serenade in Eb, K375 [Sextet version]
Chamber Orchestra of Europe Wind Soloists
WARNER 2564- 62335-2
K568: Minuets Nos 1-3
Vienna Mozart Ensemble, Willi Boskovsky
PHILIPS 422 643-2
Cosi fan tutte, Act !
'Ei parte... per pietà'
Elisabeth Schwarzkopf (soprano)
Philharmonia Orchestra, Karl Bohm (conductor)
DG 429 874-2
Duo for 2 horns K487 No. 4
Martin van de Merwe / Jos Buurman
BRILLIANT CLASSICS 99716.
Last on