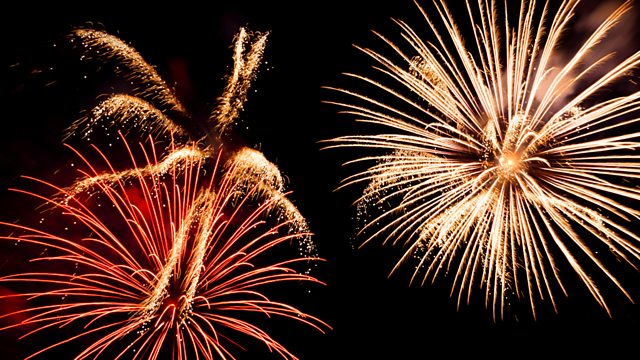 01/01/2011
10.15am New Year's Day Concert from Vienna
Franz Welser-Most follows in the footsteps of his great compatriots, Clemens Krauss, Josef Krips, Willi Boskovsky, Herbert von Karajan and Nikolaus Harnoncourt, as he becomes the sixth Austrian conductor to lead the annual New Year's Day concert given by the Vienna Philharmonic. There is music by four members of the Strauss family as well as a couple of pieces by their Viennese contemporaries: Lanner and Hellmesberger. Plus, to start a year of celebrations for the bicentenary of Liszt's birth, the Vienna Philharmonic play Strauss Father's Galopp on themes by Liszt followed by Liszt's own Mephisto Waltz No.1. Presented by Petroc Trelawny.
JOHANN STRAUSS Reitersmarsch, Op.428
JOHANN STRAUSS Donauweibchen, waltz, Op.427
JOHANN STRAUSS Amazonen-Polka, Op.9
JOHANN STRAUSS Debut-Quadrille, Op.2
JOSEPH LANNER Die Schonbrunner, waltz, Op.200
JOHANN STRAUSS Muthig voran!, fast polka, Op.432
10.55am Interval: Live from Vienna
Petroc Trelawny talks to conductor Franz Welser-Most about his debut at the New Year's Day Concert and Gavin Plumley gives a glimpse of Strauss's Vienna.
11.15am New Year's Day Concert from Vienna
JOHANN STRAUSS Csardas (Ritter Pasman - operetta)
JOHANN STRAUSS Abschiedsrufe, waltz, Op.179
JOHANN STRAUSS (FATHER) Furioso-Galop on Themes by Liszt, Op.114
FRANZ LISZT Mephisto Waltz No.1
JOSEF STRAUSS Aus der Ferne, polka-mazurka, Op.270
JOHANN STRAUSS Spanischer Marsch, Op.433
JOSEPH HELLMESBERGER Gypsy Dance (The Pearl of Iberia)
JOHANN STRAUSS (FATHER) Cachuca-Galop, Op.97
JOSEF STRAUSS Mein Lebenslauf ist Lieb und Lust, waltz, Op.263
EDUARD STRAUSS Ohne Aufenthalt - polka, Op.112 (encore)
JOHANN STRAUSS Blue Danube Waltz, Op.314 (encore)
JOHANN STRAUSS (FATHER) Radetzky March, Op.228 (encore)
Elizabeth Arno (producer).
Last on
New Year's Day 2011
10:15