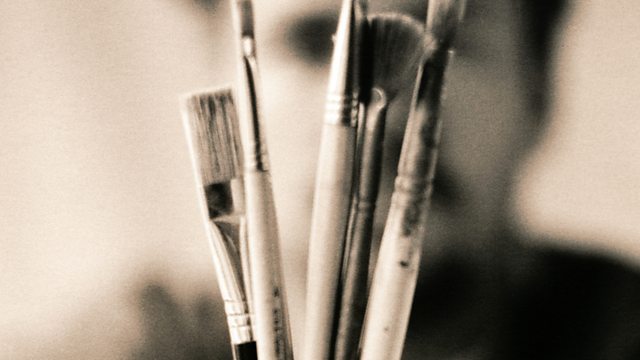 by Philip Palmer
Jessica nears the end of her search for the supposedly dead art forger Daniel Ballantyne.
Daniel Ballantyne ..... David Schofield
Jessica Brown ..... Hattie Morahan
Stefan Hunt ..... Stephen Greif
Lisa ..... Pandora Colin
Other parts played by Kenneth Collard, Jude Akuwudike and Sally Orrock.
Directed by Toby Swift
******************************
The return of Daniel Ballantyne: monster and angel, thief and fraud...and genius. He is about to face the challenge of his life. Philip Palmer's compelling serial returns to the Woman's Hour drama.
Daniel Ballantyne is one of the greatest and most successful forgers of all time. He is a rich man. And he is dead.
His 'death', however, is just another forgery - he paid a body double who was dying of cancer to impersonate him. Now, Ballantyne has nothing to fear. He has everything he needs to enjoy a contented and quiet retirement.
But instead, Ballantyne goes out of his way to make enemies. And he does this because he loves the danger. That's his first fatal flaw.
But he has a nemesis. Art expert Jessica Brown - who after writing her book on him knows Ballantyne better than anyone alive - is on his trail.
Ex-copper Andrew Jarrold, released from prison, has intimidated Jessica into finding Ballantyne.
But when Jessica does find Ballantyne, everything changes. For he has a second fatal flaw: Jessica. He duped her once, but only just; and he has come to respect her as an equal. She is the only person in the world he truly cares for.
And together - they are terrifying.
Philip Palmer is an experienced radio dramatist. He also writes for television and his third sci-fi novel, Version 43, was published in October.
Last on