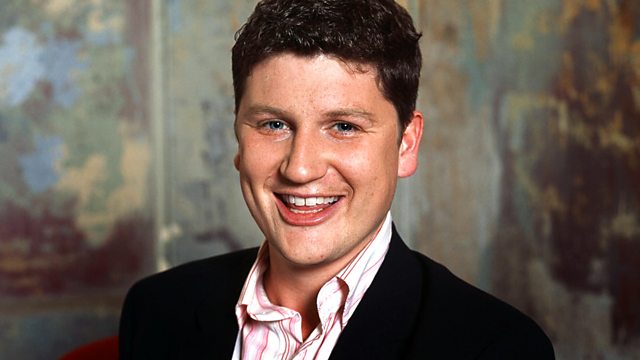 James Dillon's Nine Rivers
In this very special edition of Hear and Now celebrating the 60th birthday of influential Scottish composer James Dillon, the BBC Scottish Symphony Orchestra, Les Percussions de Strasbourg, Steven Schick and BBC Singers perform the world premiere of James Dillon's seminal cycle, Nine Rivers. Conducted by Jessica Cottis, Simon Joly, and Steven Schick, with sound projection by Carl Faia, Ian Dearden and William Brent, and video projection by Ross Karre. It is scored for a mix of forces and electronics, and lasts over 3 hours. It was written between 1982 and 1999 and the cycle of nine works draw on a web of many different influences and connections to form an ever-changing flow of musical consciousness.
It is divided into three parts, and performed in the City Halls in Glasgow; Part One in the Grand Hall, Part Two for solo percussion, in the Fruit Market, and Part Three in the Grand Hall again. The nine works in order are: Part 1: East 11th St NY 10003 (1982), L'ECRAN parfum (1988), Viriditas (1994), La femme invisible (1989); Part 2: La coupure (1989-2000); Part 3: L'ouvre au noir (1990), Eileadh squaibe (1990), Introitus (1989-1990), Oceanos (1985-1996). Presented by Tom Service.
Last on