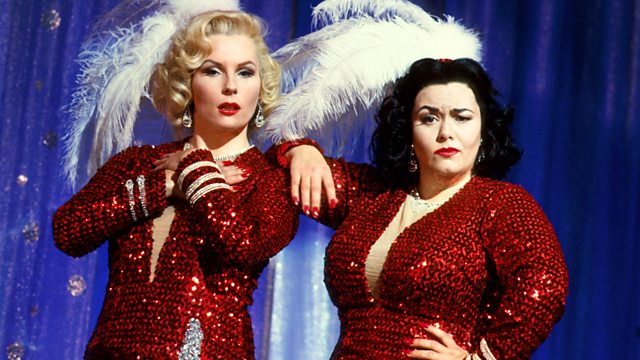 With Jo Brand and Benedict Cumberbatch
Comedians Dawn French and Jennifer Saunders return, with the second of three festive specials for Radio 2.
On New Year's Day, they chat to fellow comic and star of Getting On, Jo Brand. She talks about why her experience as a psychiatric nurse makes stand-up a breeze and confides about receiving an unexpected proposition from a former MP. For their 'Someone and their Mum' interview, Dawn and Jennifer are also joined by Sherlock Holmes actor Benedict Cumberbatch and his real-life mum, actress Wanda Venthan. Much to Benedict's surprise we hear some of his school reports and also find out more about his forthcoming appearance in Frankenstein at the National Theatre in London.
Last on
New Year's Day 2011
10:00