Add music you love and enjoy it with
Phil Collins ...Hits, Virgin

Adele

Rolling In The Deep

(CD Single), XL, 1

The Frank Sinatra Collection, EMI

King Harvest

Dancing In The Moonlight

The Seventies Album (Various Artists), Sanctuary

The Best Michael Jackson & Jackson Five, Polygram Tv, 1

Soul Searching (Various Artists), Elektra

George Harrison - Cloud Nine, Dark Horse, 1

Bright Lights, Polydor, 1

Fifty Number Ones Of The 60's (Variou, Global Television

Dusty Springfield - The Look Of Love, Philips

Simply Red Greatest Hits, East West Records

Super 70's (Various Artists), Virgin, 12

Walk On - Hits From The Last 2 Decade, Columbia

(CD Single), Starfisch Records, 1

Auberge EP, East West Records

Re-Discover The 70's - Emotions, Old Gold

(CD Single), Fascination, 1

The Police

De Do Do Do, De Da Da Da

The Very Best Of Sting & The Police, A&M

Billy Ocean - Love Is For Ever (L.I.F, Jive, 9

Cliff Richard - Private Collection, EMI

(CD Single), Dramatico, 1

(CD Single), 143 Records, 1

The Very Best Of, Polygram Tv, 11

The Lady Killer, Warner Bros, 1

Blondie

Island Of Lost Souls

Atomic: The Very Best Of Blondie, EMI

Fifty Number Ones Of The 60's (Variou, Global Television, 1

Duran Duran - Greatest, EMI

The Eddie Cochran Story, EMI, 16

Fantastic 80's Disc 1 (Various Artis, Columbia

(CD Single), Alma Recordings, 1

Country Moods (Various Artists), Polygram Tv

INXS

Need You Tonight

The All Time Greatest Rock Songs ..., Columbia

Odyssey

Use It Up & Wear It Out

Disco Fever (Various Artists), Global Television

Young at Heart (Various Artists), Reader's Digest
Pause For Thought

From Revd Ruth Scott, an Anglican vicar in Richmond:

"A couple of weeks ago my son's class were having a singing lesson in the school chapel. Tian was rather bored and was doing handstands at the back of the group: He's considerably shorter than his classmates so the teacher couldn't see. Until, that is, he told the boys to sit down. Tian didn't hear so when the class sat down his waving legs were duly exposed to the teacher. He got a red card for inappropriate behaviour in chapel.

I understand the sanction but it made me smile. Would that the Church had more of Tian's exuberant, joyful energy! Attending church on Christmas Day a friend winced at the sermon. "Our priest gave us yet another lecture about the woes of the world. For one day in the year, Ruth, why couldn't he have said something joyful?" It's a good question, and one that provoked another in me: Is it possible to preach about joy? Joy is one of those experiences that can't be manufactured. In fact the more we focus on it, the more it eludes us. It tends to come unexpectedly.

During a lull in rehearsals for our school Christmas Carol Service a few of the kids had a jamming session. Using the piano, drums, a violin, and a flute they were experimenting with variations on Pachelbel's Canon. Within a few minutes all the students were involved, using hand-clapping rhythms if they didn't have instruments. Everyone was completely immersed in the experience, tuned in to each other and going with the flow. It was wonderful - an oasis of joy in a stressful day! Completely spontaneous!

You can't plan such things, but I do notice that joy often comes when people feel connected with one another, unselfconscious, creative and utterly alive in the present moment. We may not be able to make joy on demand but each of us can help create the spaces where that kind of chemistry is possible. As the old year ends and the new begins I hope that time and again in 2011 you will be surprised by joy."
BBC Playlister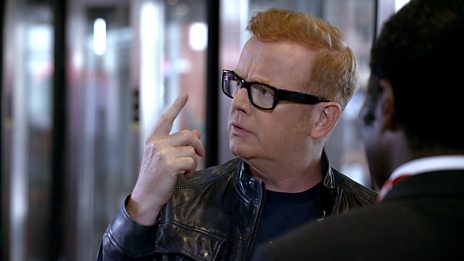 Chris has a song stuck in his head - but what is it? That's why he needs BBC Playlister!
500 WORDS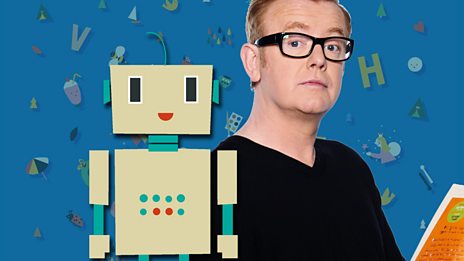 Featuring celebrity videos and top writing tips!
Free download
Catch up with the latest Breakfast fun with Chris Evans. Hear the best stories and the biggest…