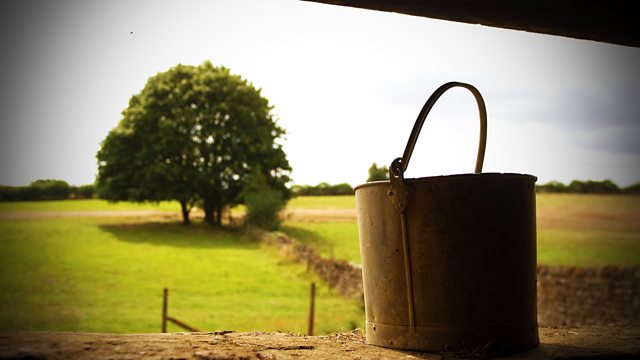 30/12/2010
Tristram's panto review is out and reactions are mixed. Eddie and Jazzer aren't too pleased, but Nigel and Lynda are very happy. Lynda can't believe Coriander's visit is at an end, but realises Justin's parents must be keen to see Oscar. Coriander promises to come back soon.
Joe's unhappy that Susan won't allow his mistletoe on the TEAs table for health and safety reasons. He tells Coriander he's setting up his own table outside, and she immediately decides to buy some. She has no TEAs but hopes real money will do. Her observation that there's not much mistletoe in Ealing gives Joe an idea.
Elizabeth's still sore at Nigel for his absence yesterday while on the wig errand. The ice rink people churned up the lawn and Titcombe's big spanner went missing. She suggests Nigel makes up for it now. There's still loads to do for the ball. Nigel assures her it will all be worth it when she sees the panto.
It's a full house again, and Joe, Emma, Ed, George and Elizabeth all have front row seats. Nigel's having great fun. He's looking forward to giving Lizzie her brooch tomorrow as he delivers his triumphant closing lines.
Last on