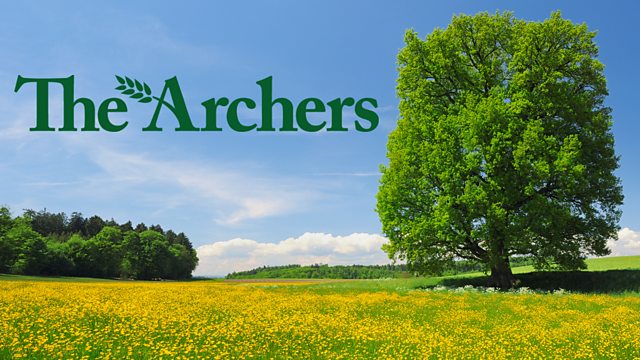 27/12/2010
In the lambing shed Adam and Brian chat about Susan's party. Adam hopes he won't be late for his own party. The student, Clare, is due mid morning, but there's a ewe looking like she might be about to lamb.
Adam reports later that luckily the twin lambs arrived just after Clare. They were tangled, so he had to enlist Clare's help in getting them out. Brian goes off to help Jennifer load the picnic for the shoot, wishing Adam a less eventful afternoon.
Helen's keen to get out for a walk. Kirsty tries without much success to dissuade Helen from walking too far, and though she denies it Helen arrives tired for Adam and Ian's party. Pat's concerned.
As the guests gather and admire Ian's stylish decorations there's palpable tension between Helen and Tony. When Tony tries to catch up with Helen for a chat, he finds her about to leave. He tells Pat it's obvious Helen can hardly bear to be in the same room as him. Pat assures him Helen's genuinely tired out, but Tony thinks it will be like this for the rest of Helen's pregnancy.
Last on